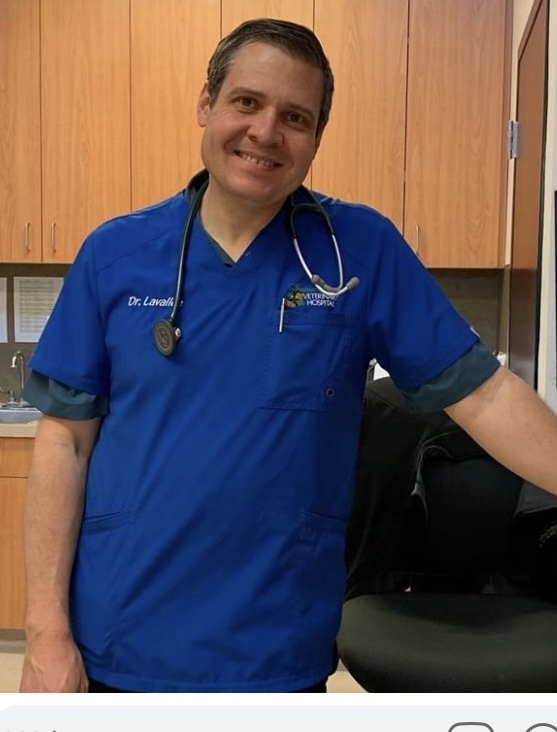 ---
Dr. Dean Lavallee grew up with a profound fascination with animals, to include how they work and function, inside and out! He decided at an early age that veterinary medicine was the only career for him and attended Colorado State University's School of Veterinary Medicine. Dr. Lavallee has worked in emergency, urgent care, and general practice in the private sector, the US Military, and government for 16 years and brings his unique and versatile set of skills to the Twin Falls area.
---
Dr. Webster received her BS in Animal Science at Montana State University and DVM at Washington State University. She is new to the area with her husband and two Shepard dogs Sadie and Valkyrie. She enjoys the great outdoors when she can or learning how to craft with leather while waiting for better weather. She loves working with working breed dogs and has a strong interest in orthopedics and dermatology.
---
Ashley was raised on a farm in Kimberly, growing up with every species of animal, from an early age she knew she'd be in the veterinary field. She attended the CSI Veterinary Technology program and graduated also receiving her state board certificate and has loved her job ever since!
In her spare time Ashley enjoys drawing and painting, as well has shooting trap, riding horses, and hanging out on the family farm.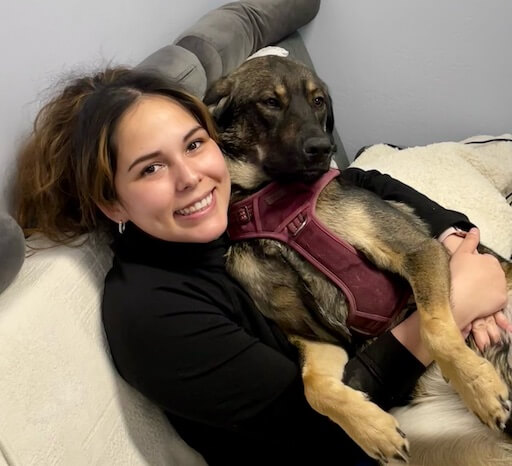 ---
I've always known I wanted to work with animals. I've worked in veterinary medicine since I was 19 years old, including emergency and specialty practices. When I am not at Healing Hands I'm usually hiking, camping, traveling, or exploring new places with my family and pups. I have 2 dogs, Ben and Grindel and 2 cats, Drogo and Quinn.
---
Mykaela was born and raised in Idaho and has been around animals her entire life, mostly livestock animals, from helping at her grandparents' feedlot to raising pigs in high school FFA. After graduating high school Mykaela attended the University of Idaho and graduated with a double bachelor's in Animal Science; Pre-Vet and Dairy Production Management. She is now working towards getting into Vet school to further her love for animals. When Mykaela is not working, she enjoys spending time with her own pets as well as traveling and Archery.
---
Amber gained most of her medical experience while serving as a hospital corpsman in the US Navy, but her love for animals has always been a part of who she is. Currently, Amber is a professional horse trainer while also fulfilling her love for medicine and small animals here at the vet. In her spare time, she goes for trail rides with her three furry best friends, her mustang, Mythril, her miniature goat, Peppa, and her golden retriever, Story!
---
Katie grew up on her family farm showing & raising livestock and has always had a passion for animals. She loves interacting with and meeting new people. When Katie isn't at work you will find her outdoors with her wide variety of animals, taking care of her son and spending time with her family.
---
Blaine Leonard is a Montana native who has recently joined the Twin falls community. In his spare time he wrestles with his dogs, plays video games and works on leather.
Referring Clinics in the Magic Valley
These veterinarians have provided their customers with after-hour referrals to Healing Hands. For a normal business hour pet emergency, call one of these veterinary clinics. Click on their logos to visit their websites and learn more.

---
Address
449 Madrin St., Suite 104
Twin Falls, Idaho 83301
Hours
Wed-Fri: 5 pm - 12 am
Sat-Sun: 2 pm - 12 am